Art Workshops
Arts Alive invites you to discover the artist in you with our various art workshops for adults. All classes are held in the West Point United Methodist Church basement located at 1020 Main Street unless otherwise noted. Classes are filled on a first come basis and space is limited. Participants will be emailed a supply list, if necessary.
Classes are for ages 18+ unless otherwise specified.
If you discover you can no longer attend a workshop, we cannot offer a refund, but you may get a friend to take your place. Please retain a copy for your records.
The 2023-24 season is supported in part by:
Fresh Christmas Wreath: 2 Sessions
Friday, Dec. 1, 2023
Class 1 / 10: 30 AM – 1:00 PM
Class 2 / 6:00 PM– 8:30 PM
West Point United Methodist Church
Basement at 1020 Main Street
In this hands-on workshop, participants will be attaching natural items such as fruits, pods, cones, shells, and assorted greenery to fresh, pre-made evergreen wreaths creating their own Christmas decoration. Wreaths and all supplies will be provided. Feel free to bring your own embellishments to add to your wreath. Participants may also want to bring needle-nosed pliers and gloves.
(Registration Closed)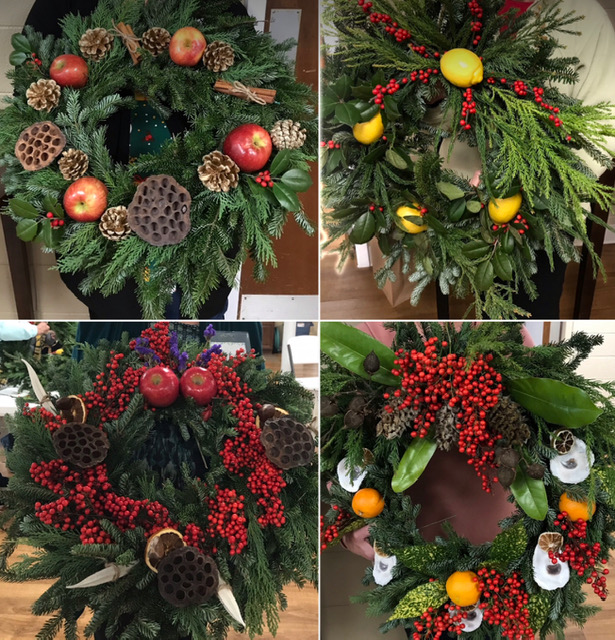 Location
*this class will be held at the artists' shop River House Creations in Urbanna, Va.
Students will have a choice to create a crab or sunflower stained glass piece.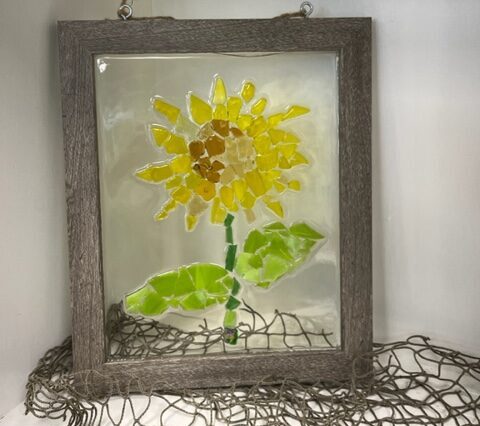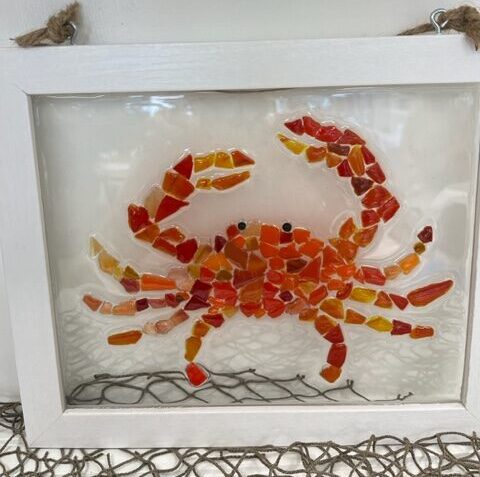 Felted Heart Pin/Ornaments
Friday, April 12, 2024
10 AM–2 PM (with a 30-minute lunch/snack break)
West Point United Methodist Church
Basement at 1020 Main Street
Ages 16+
Felt, stitch, and bead a heart pin. Students only need to bring a pair of scissors – all other supplies included.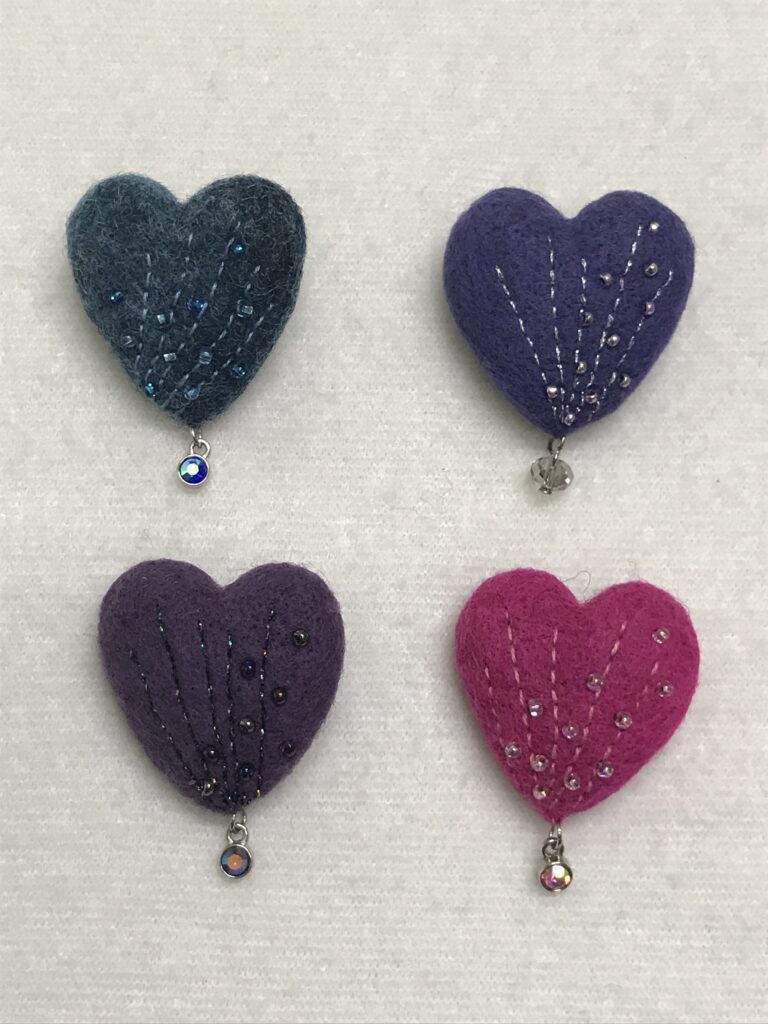 West Point United Methodist Church
Basement at 1020 Main Street
Discover the French technique of serti, drawing with a liquid resist to create designs and patterns on silk scarves. Fabric paints are applied to complete the design once the resist has dried and set with an iron. Students can expect to finish a long scarf. The workshop will also include a brief overview of the history of silk painting.

West Point United Methodist Church
Basement at 1020 Main Street
Join JC Caning to make Scandinavian stars and crosses using flat reed. These easy to make ornaments are great decorations and/or gifts for Christmas. There will be enough material to make 15", 10", and 7" Scandinavian stars and 16" and 10" Scandinavian crosses. There will be a few color choices as well and shellac provided to finish them. The natural color reed can be left unfinished to be dyed or spray painted later. Participants will need a good pair of scissors, a ruler or tape measure, a pencil and a 12" or so weight to hold spokes while weaving (something with a little weight like a sock full of beans, a 1" x 4" piece of wood wrapped with non-skid shelf liner, etc.).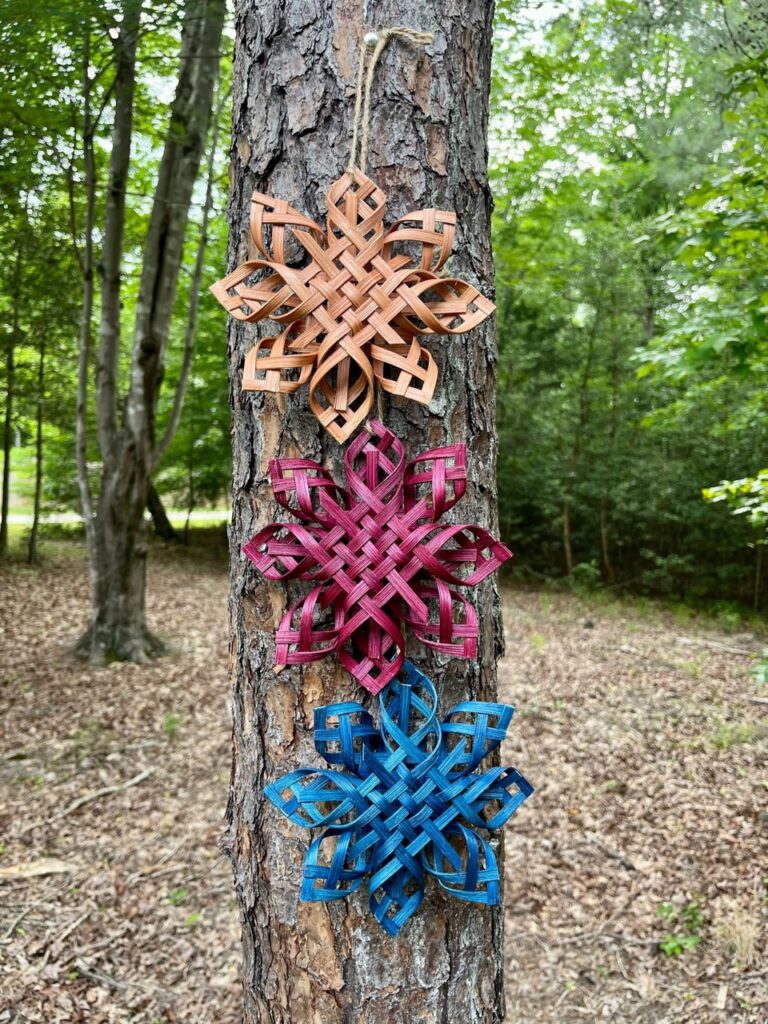 P.O. Box 906
West Point, VA  23181
(804) 843-3475
Hours: Monday, Tuesday, Thursday 10am-3pm