Summer Camps
We are excited to be able to safely offer our Summer Arts Camp and Missoula Children's Theatre Drama Camp on the dates listed below. To keep everyone safe, COVID-19 policies will include mandatory mask-wearing for everyone during camp, staying home when you're sick, maintaining a safe social distance and frequent hand washing. 
We are also:
Offering fewer on–site classes than in previous years
Reducing class sizes to ensure that we can socially distance in classrooms and common spaces
Implementing car drop-off and pick-up to minimize contact with other campers and staff
Keeping campers in small groups 
Sanitizing classrooms, equipment and supplies between classes
As always, contact us with any questions or concerns.
The best way is email info@artsaliveinc.org. You may also leave a message on our voicemail at (804) 843-3475.
Camp Details
Please note that this year's week-long Summer Arts Camp will be a half day camp only. Campers can attend either the Morning Session OR the Afternoon Session. The classes are exactly the same for each session.  Classes will include  visual arts, music, dance, theatre and more. All classes are taught by local artists and teachers.
Times
Morning Session – 9:00-12:00
Afternoon Session – 1:00-4:00
Venue
West Point Schools Complex
1040 Thompson Ave
West Point, VA 23181
Registration Info
Opens May 10, 2021 at 9:00 AM
Closes June 7, 2021 at 9:00 AM
Age Requirements
Rising 1st graders through 8th grade
Camp Fee
$75 for either the morning session OR afternoon session.  Each session includes 2 week-long classes.
Missoula Children's Theatre Drama Camp
Camp Details
Missoula Children's Theatre Drama Camp is a week-long theater camp for children who have completed grades K-11. Campers rehearse all week on a play, which is staffed by professional actors from Missoula Children's Theatre, and give two public performances on Saturday.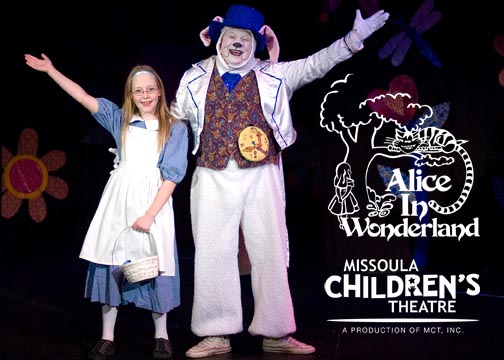 Times for Campers age 5 to 7
Mon – Fri |  9:30AM to 12PM
Sat | 11AM – 8:30PM
Times for Campers age 8 & up
Mon – Fri |  9:30AM to 3:00PM
Sat | 11AM – 8:30PM
Venue
West Point Schools Complex
1040 Thompson Ave
West Point, VA 23181
Age Requirements
Rising 1st graders through rising 12th graders
Performances
Campers rehearse throughout the week and give two performances of Alice in Wonderland:
Saturday at 3PM
Saturday at 7PM
Robinson/Olsson Auditorium
P.O. Box 906
West Point, VA  23181
(804) 843-3475
Hours:  M-F 9:30 am - 4:00 pm